Welcome to the hydro3D project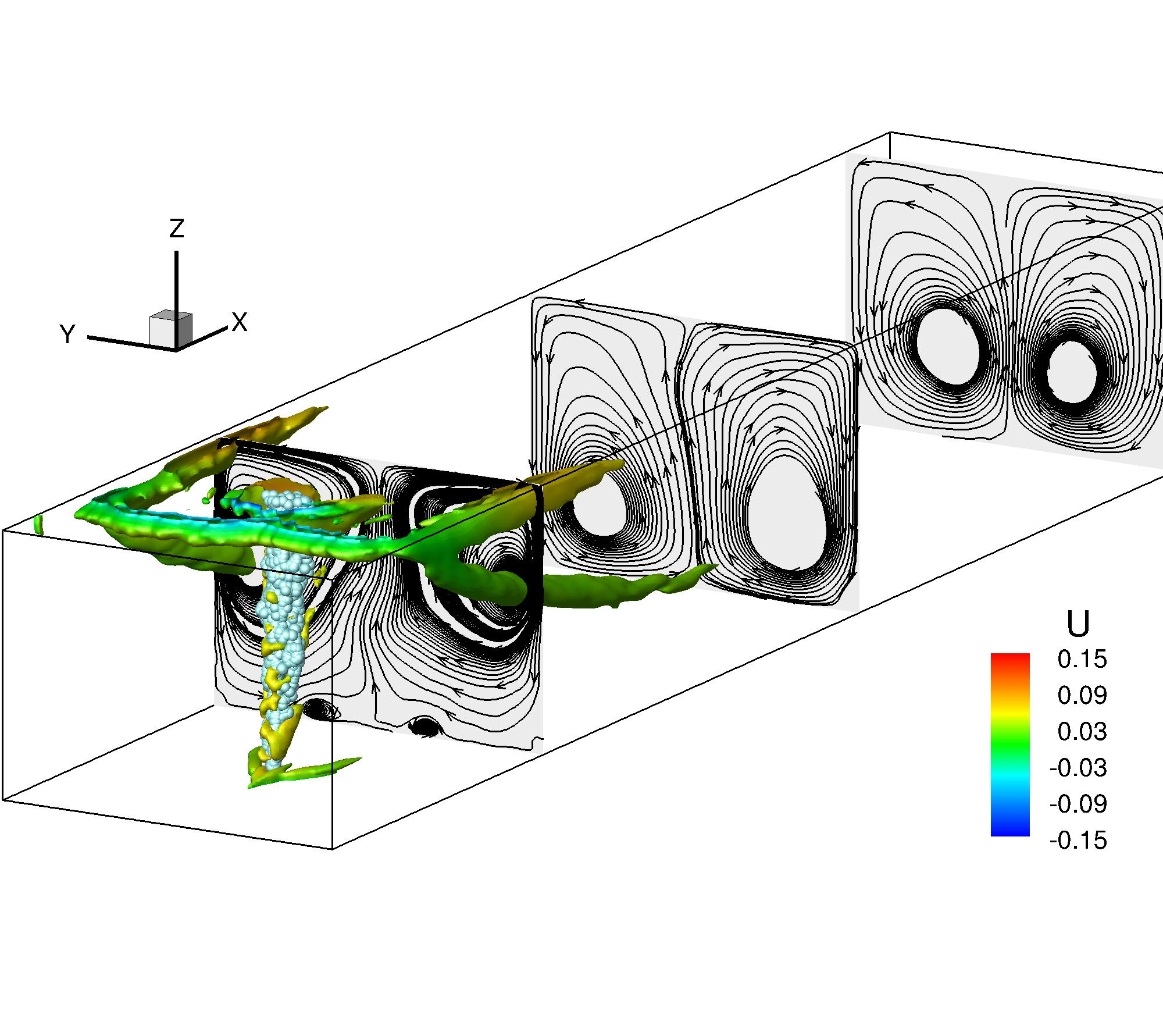 Hydro3D is a finite difference Navier Stokes solver that permits accurate and efficient Large Eddy Simulation (LES) of turbulent flows. It has been developed by Prof. Thorsten Stoesser and co-workers at Cardiff University, UK, primarily for use in the simulation of environmental fluid dynamics. If you are interested in using and/or developing the code, or if you would like to discuss opportunities for collaboration, please send a mail to ourobarbap@cardiff.ac.uk. To get a feel for the code's present range of capabilities please take a look at our flow gallery and publications.
Features
Sub-grid Scale (SGS) turbulent stress modelling using Smagorinsky or WALE methods.
Choice of spatial discretisation schemes including 4th order central differences.
Choice of temporal solution schemes including 5th order ENO/WENO.
Efficient computation of flows in and over complex geometries using an Immersed Boundary Method.
Efficient multigrid solver with MPI and OpenMP parallelisation.
Local mesh refinement for increased efficiency and accuracy.
Bubble column simulation using Lagrangian particle tracking.
Free-surface flows simulation with level-set method.
Ongoing development
1-equation SGS modelling.
Free surface simulation in turbulent flows using the Level Set Method.
Sediment and scalar transport.